For years now, the evolution of how people shop, plan, and behave with the advent of new technologies has been a hot topic. I don't know about you, but I've read approximately 10000000000 articles about how brick and mortar is dead, and at least 100000000 more about how retailers must "go omnichannel" and "adapt to the millennial shopper", or else go the way of the buffalo. At Avenue Code, though, we have a vested interest in how to actualize these buzzy, elusive imperatives for our clients.
Last week we headed to Shoptalk in Las Vegas to hear, straight from the horse's mouth (the horse in this instance being over 200 top retailers and brands), what's happening in the world of e-commerce. So what did we learn?
Something is happening.
Cycles of Technology
Visualize the ideation, development, and actual implementation of technology as a slinky.* Before it ever makes a real step, each spiral has to be set in motion and push the next one on and on until finally, the center of gravity shifts and the whole thing moves into action (or it goes crazy and gets away from you altogether - see below). In e-commerce, this has historically translated to years of talk and hypotheticals before the user experience ever changes. But guess what? The slinky is moving!
We're finally seeing actual changes from a user perspective. Multiple brands shared in concrete detail how they're already owning the store of the future. Zack Overton, GM and VP of Customer Experience at Samsung Electronics, spoke about Samsung 837, a purely experiential, non-retail digital playground. "The future of retail," he told us, "is not on its way. It's underway". Likewise, the endless aisle concept has come to fruition, and the folks over at Oak Labs are developing a touch screen fitting room mirror that can be used to change the lighting, check availability of alternative colors and sizes, and even buy items directly from your phone. The ROI of these innovations is staggering. Healey Cypher, Founder and CEO of Oak Labs, reported that visitors to these stores spend 40% less time in the fitting room, yet spend an average 59% more money.
We've seen virtual reality and AI touted for years as the next step in the evolution of retail. So what's making it stick this time around?
Data + Analytics
After years of trying, we finally have both the data and the analytics to make sense of it. Retailers and e-tailers are no longer having to make merchandising, marketing, or experiential decisions based on gut feelings. Eric Colson, Chief Algorithm Officer at StitchFix, shared how this informs the customer experience and, in turn, shopper behavior: "[At StitchFix], the entire business model is predicated on getting the algorithm right". In a subscription-based business with personalization at its core, data is at the heart of every decision. Marry that data with world-class stylists who understand the human element, he explained, and you have a multi-million dollar brand.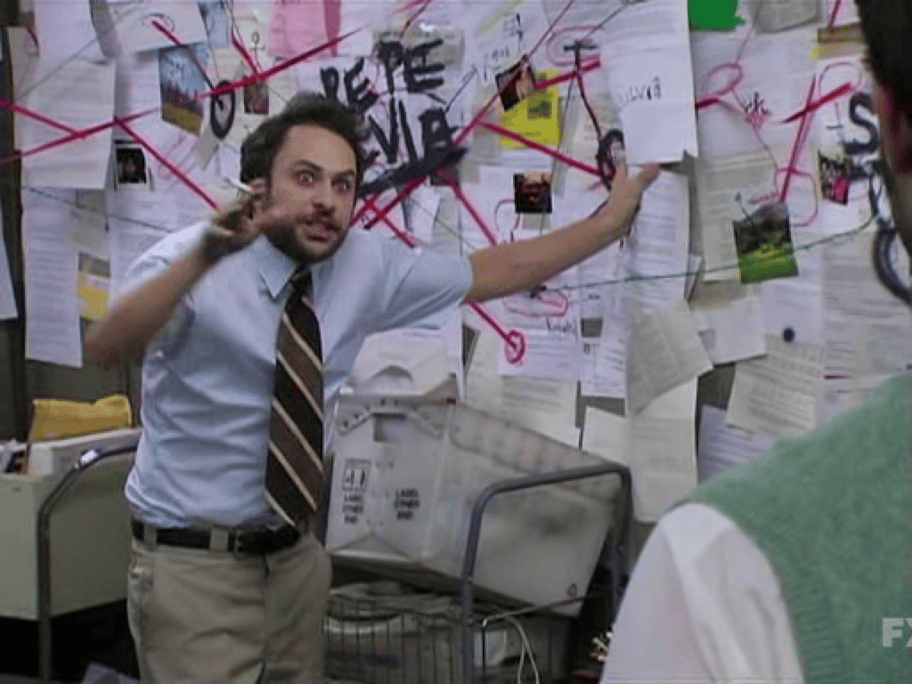 With the advances made in analytics comes a shift in how products are sold. The critical thing here is that the data comes from listening to what consumers are truly saying they want, and acting to address their pain points - not from gimmicky futuristic technology for technology's sake. And, importantly, the solutions are not one size fits all.
Personalization Gets Real
For example, augmented reality is now being leveraged to directly address a common problem for shoppers in the market to purchase furniture - how will a given piece translate from the showroom to their own home? John Strain, EVP and CTO for Williams-Sonoma, explained how the WSI Pottery Barn brand recently announced a partnership with Google to let consumers virtually explore furniture, paint colors, and more. As a result, shoppers can hold up a phone or tablet in their living room and see the piece of furnture superimposed at scale. Houzz and Sephora are already running apps that match shoppers with furniture recommendations based on their Pinterest favorites, or let them virtually try out an entirely new makeup look, followed with product recommendations.
In a word, VR and AI are succeeding now because for the first time, they're being applied in the service of what consumers actually want. It sounds simplistic, but think about it - how many annoying ads have you seen because "people like you" were interested? Retailers and brands are getting smart about the fact that personalization is not about groups - it's about individuals. As Google put it in their slogan for the brand-new Google Assistant, "We made this [Google Search] for everyone. We're making this [Google Assistant] just for you".
So What About Omnichannel?
Omnichannel used to hold a monopoly on what it meant to effectively reach consumers. While it's not going anywhere, people have gotten a bad taste in their mouths from the term. As Strain put it, "We don't love the term omnichannel. It feels like the lowest common denominator - like you're trying to be all things to all people. At this point, we'd rather talk about optimizing multi-channel, and playing to the strengths of each channel". So what does that mean when it's put into action? It means, in essence, removing the barriers to a unified shopping experience for consumers. Shoppers don't want to choose between a bricks and mortar experience or a desktop experience or a mobile experience. They want the freedom to move seamlessly between channels, and the successful retailers are those who let consumers forget about channel decisions altogether.
Need help implementing your consumer-centric strategy?
Westfield, the international shopping mall giant, takes that notion a step further. Admirably, Westfield (which operates thousands of shopping centers and outlets globally) has been investing in the future of commerce for years with its Westfield Labs division, based out of San Francisco. Westfield Labs has recently been re-branded as Westfield Retail Solutions, and continues to bridge the physical/digital gap to meet shoppers where they are. Speaking at Shoptalk, EVP of Product Engineering and CTO Mike Blandina put it unequivocally: "Omnichannel is dead. The consumer IS the channel". With mobile continuing to take expanding market share of all purchases globally, the lines between physical and digital are increasingly blurred.
Omnichannel isn't dead, and it isn't going anywhere. But what it means for retailers and consumers has changed. To be successful, an omnichannel strategy cannot simply mean having an app, responsive design, and a presence on social media. At this point, it's about reimagining e-commerce from a consumer-centric perspective, and letting emerging technologies follow shopper behaviors - not the other way around.
We can't know exactly what e-commerce will look like in the coming years. But we'll keep listening, and keep working behind the scenes for our clients to stay on the forefront of innovation.
Were you at Shoptalk last week? What were your takeaways? Let us know in the comments!
*Hat tip to our CEO, Chase Hill, for the slinky metaphor!
---
---
Related Posts
Software Craftsmanship Manifesto - A call for professionalism
READ MORE
---