Avenue Code is recognized as a Best Company for Career Growth by Comparably Awards 2021.
Avenue Code was just recognized as a Best Company for Career Growth by Comparably Awards 2021. The consultancy won the award purely based on employee ratings submitted throughout the year, a fact which highlights Avenue Code's strong emphasis on internal culture and development opportunities even during challenging seasons like the COVID-19 pandemic.
"Maintaining meaningful opportunities for professional development in a remote environment due to the pandemic of the past year can be challenging," said Comparably CEO Jason Nazar. "The Best Companies for Career Growth recognizes organizations like Avenue Code that continue to successfully groom and mentor the future leaders of tomorrow, according to those who know best -- their employees."
Career Growth Opportunities at Avenue Code
The pandemic created new cultural challenges for every company, but Avenue Code overcame these by providing increased career growth opportunities and actively fostering relationships among its offices in San Francisco, New York, Montreal, São Paulo, Belo Horizonte, Porto Alegre, Amsterdam, and Berlin. Avenue Code's Global HR Director Danielle Borges stated that "While the remote work paradigm introduced new challenges for team culture, we overcame obstacles by creating remote opportunities for professional development through online training sessions and events, a peer-to-peer Buddy Program, weekly virtual stand-ups, and even global fun days."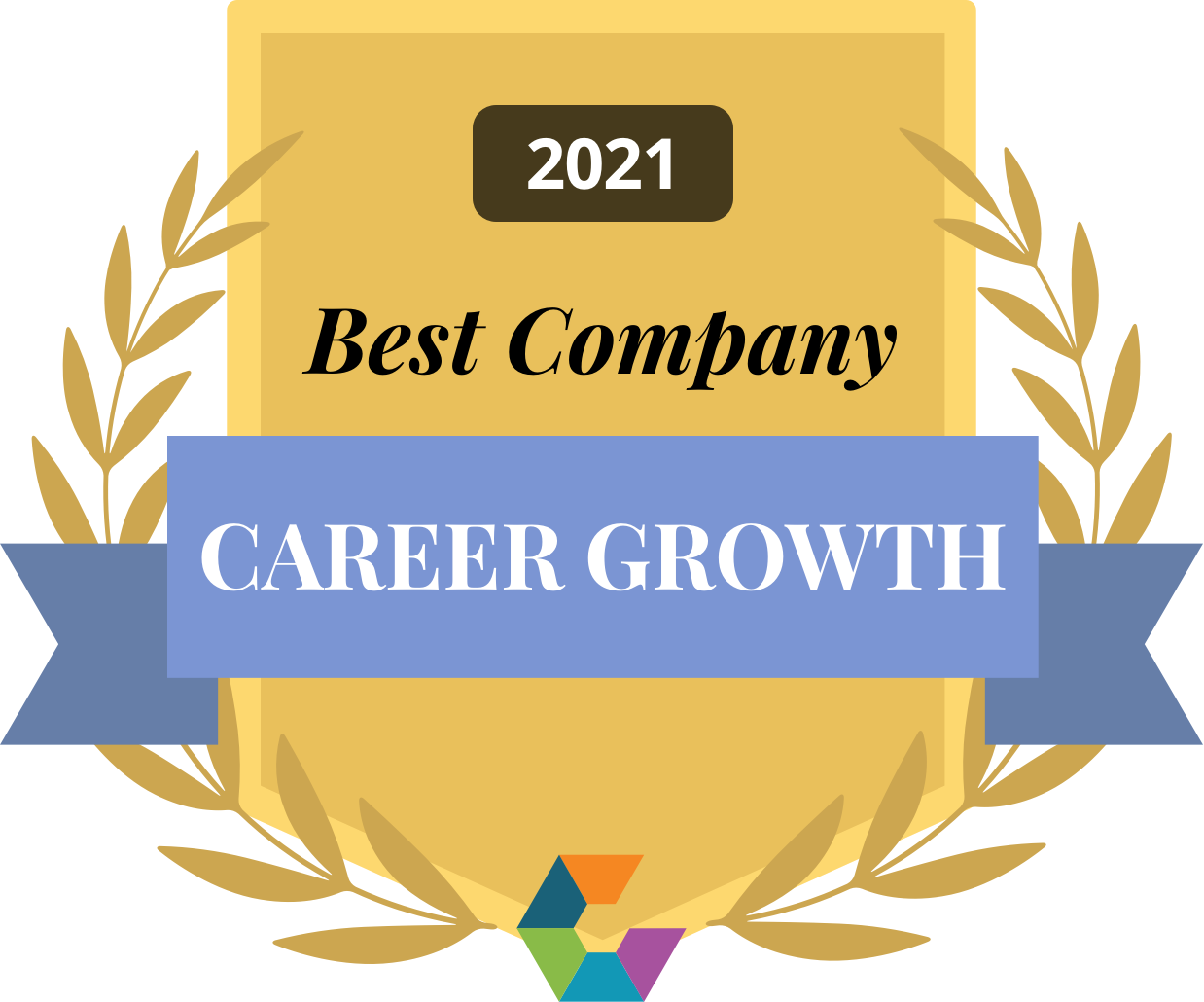 Avenue Code strongly believes in fostering a culture of innovation and exploration, sponsoring subject-specific trainings for employees in all departments. The consultancy encourages employees to utilize Udemy courses as well as technical upskilling through targeted certification programs from its partners, including Google Cloud, Amazon Web Services, and Microsoft.
In addition to these technical training initiatives, Avenue Code offers several soft skills coaching sessions, employing a full-time career advisor to help employees map individualized career development paths and grow through personalized counseling. The consultancy also recently kickstarted a new professional development program in which employees from all over the world can participate in webinars and small group coffee talks focused on soft skills.
What's Next?
Avenue Code's Best Company for Career Growth 2021 award followed on the heels of multiple 2020 awards, including Largest San Francisco Tech Employer by San Francisco Business Times, Best Place to Work by Built In San Francisco, and Best Company to Work For by Great Place to Work Minas Gerais in Brazil.
During the last half of 2021, the consultancy will continue to focus on strengthening internal culture, investing heavily in diversity initiatives such as the Extraordinary Women in Tech talk show and upcoming peer-to-peer conference.
Join the Team
Avenue Code sees its strong internal culture for career growth as the natural starting place for cultivating the best digital transformation solutions for its clients worldwide. The consultancy takes pride in hiring the best consultants and enhancing their experience with hands-on training during onboarding. Interested in joining the team? View Avenue Code's current career openings here.
---

Author
Anna Vander Wall
Anna Vander Wall is a freelance senior editor and writer in the tech industry and beyond. She particularly enjoys collaborating with Avenue Code's talented Snippets contributors and whitepaper authors.
---
Related Posts
Avenue Code Ranked Among The Fastest Growing Private Companies
READ MORE